Starting guide to find your healthtech community
October 18, 2022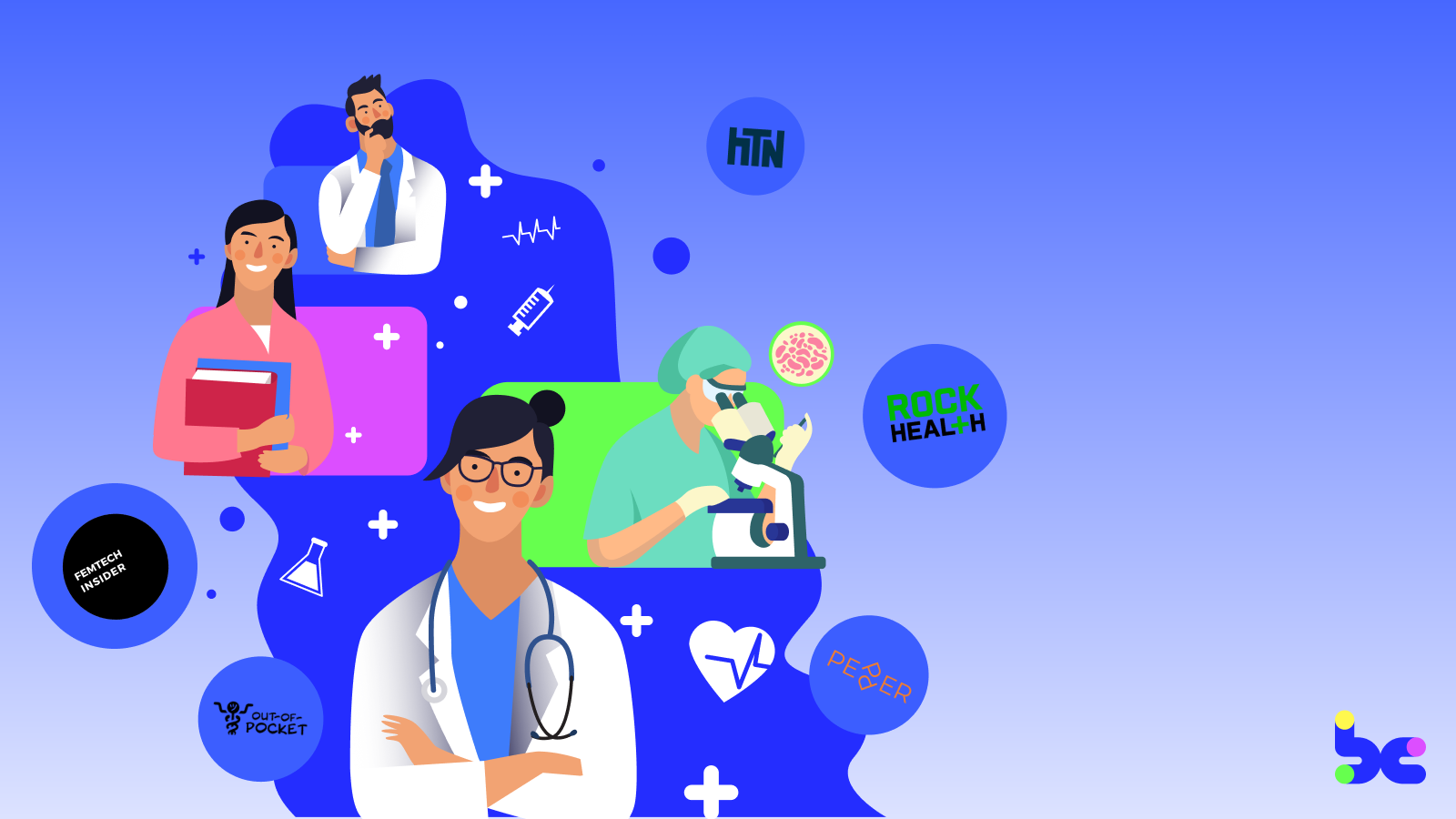 Welcome to healthtech!
You're a founder, operator, or investor who's new to the industry and figuring out where to start. Let's face it, working in U.S. healthcare is ridiculously rewarding. But it's also compliance-ridden, complex, and can be frustratingly opaque and lonely to navigate.
Over the past year working at Capable Health, I'd attribute quite a few wins to stepping into helpful communities chock-full of connections, tools and insights: I learned to make sense of APIs, EHRs, ONC and FHIR from reading Out-Of-Pocket, I met incredible founders — a few who became our earliest customers and many who've become friends — through On Deck, co-organized my first happy hour with Pepper…
I've compiled a guide of healthtech communities and resources from community leaders that I've loved and rely on, alongside a bunch more crowdsourced from friends. I hope it's a helpful starting point in pinpointing and sorting through the right communities for you.
---
Online connections
Health Tech Nerds
What is it: A private Slack community with 3,500+ healthtech nerds discussing news, trading notes and networking to support each other. Membership is $20/mo or $200/yr membership.
Why I love it: I used to not believe in paying for community until HTN. It's self-selected for people who are serious about healthcare and probably the most engaged online community there is.
Become a member.

PMs in Healthcare
What is it: A Slack community with 1,000+ of the brightest product minds in healthcare across startups, growth-stage companies, and health systems. There are channels for tech stack discussions, for PM job seekers, and by cities.
Why I love it: If I ever have a product question, chances are someone in this community has asked it already, e.g., buy vs. build, what vendors to use for scheduling, getting HIPAA-compliant. A must for care delivery providers who don't want to reinvent the wheel on their tech stack.
Stay tuned, application link coming soon.
IRL conversations
Disclaimer: I live in New York, so this list is very biased.
Deep dive reads
Out-Of-Pocket
What is it: A publication by Nikhil Krishnan that makes the business of healthcare easy to understand. He covers analysis on healthcare trends and educates through niche, industry memes.
Why I love it: Let's face it, healthcare can be dry and jargon-filled. Reading OOP was the first time I found reading up on EMRs both educational and entertaining.
Read here.

Second Opinion
What is it: A biweekly Substack featuring analysis and interviews with founders, executives, investors and operators on the future of health care, brought you by Christina Farr and the OMERS Ventures team. Why I love it: Previous to her career in VC, Christina was a healthtech reporter for CNBC, so she's both a deft researcher and eloquent writer in capturing the macrotrends.
Read here.

Health API Guy
What is it: A Substack by Brendan Keeler covering healthtech trends with a big focus on healthcare integration and interoperability.
Why I love it: No one covers the intersection of healthcare policy, healthcare industry news, and how to build your healthcare product better than the Health API Guy. Recommended for every product person, engineer, or healthcare builder. Also features memes.
Read here.
Breaking industry news
Rock Health Weekly
What is it: "The most popular digital health newsletter" published weekly by Rock Health, a digital health venture fund. Each newsletter includes a deep dive, top headlines from the week, and funding announcements.
Why I love it: Rock Health's research team is top notch and takes a data-driven approach to reporting on macrotrends. One of my favorites is their quarterly digital health funding report. I also love the org's focus on promoting health equity.
Subscribe here.

HTN Weekly Newsletter
What is it: A weekly newsletter published by Health Tech Nerds that summarizes weekly news, funding announcements, opinions and featured jobs.
Why I love it: Much of this newsletter's content is curated from the HTN Slack channel, so it's truly crowdsourced from the community. You know it's a go-to source when the newsletter drops on Sunday and I spend my weekend reading it.
Read here.

FemTech Insider
What is it: A weekly newsletter that bills itself as "the #1 source for all things femtech & women's health innovation."
Why I love it: By now, you get the jist that a lot of these weekly newsletters are structured similarly and their coverage overlaps. But there are a lot of resources for subcommunities, and women's health is one I care deeply about.
Subscribe here.
Any trusted healthtech communities or resources I've missed? Message me, and I'll add it to the crowdsourced list below.
---
Healthtech communities, from the community
I write about early startup lessons, the future of healthcare and cities, and everything in between